VxP

VALIDATION PLATFORM
Digital validation – software designed for highly regulated companies
VxP is the cloud-based validation platform for automated validation processes and the digital management of validation documents. The pre-validated solution is immediately available; it is easy to use; it includes all relevant document types, templates, and workflows; and it provides reports for the efficient and compliant management of validation documents.
Validation is extremely time-consuming and resource-intensive: Countless documents are required; manual and paper-based processes are predominant. Process optimization is hard to achieve; data integrity is at stake and compliance risks are real. For example: Documents are often filed in different places; they are incompletely signed and carry a false ID; or they come without version histroy or are based on outdated templates. Transparency and audit readiness is hard to achieve; the validation status of software systems remains obscure.
There is a real potential for efficiency gains through automation and digitization of validation processes. Specially designed to meet the requirements of the life science industry, VxP simplifies and accelerates the validation process with maximum compliance security. All activities can be carried out on mobile devices, with a high level of flexibility and without paper. The VxP Platform has comprehensive DMS functionalities for this purpose. Procedures for the controlled management of changes, deviations and measures are also included; this helps to maintain the valid status of a software system and to ensure that validation documents are up to date throughout the lifecycle of a system.  Dashboards, reports, searches or point-in-time analyses provide maximum transparency. Methodologically, the solution is aligned with the V-model according to GAMP® and, of course, complies with the GxP guidelines, common IT compliance requirements and Part11. Interactive business and data analytics functions, the appealing design in combination with controlled processes convincingly stand for "Validation Intelligence".
Manage validation documents digitally
Template-based support for planning, definition, specification, risk analysis, test planning and execution, and reporting
MS Office integration
Audit-proof storage and management of validation documents
Status management and versioning
Complete version history and audit trail
Workflows, e.g. for creation, review and release processes of validation documents
Real-time publication of validation documents (automatic conversion to PDF documents)
Notification, reminder and escalation mechanisms
Controlled printouts and authorized paper copies
Procedure for obtaining the valid state
End-to-end process support throughout the entire lifecycle
Best practice workflows for targeted control of deviations, CAPAs and changes
Intuitive data entry via web dialog
User-centric provision of task dialogs, entry masks and forms
Seamless integration of validation documents
Flexible catalog management (errors, causes, CAPAs, etc.)
Reminder and escalation mechanisms
Controlled printouts and authorized paper copies
Analytics and traceability 
High-performance cognitive search (incl. full text)
Comprehensive mechanisms and reports for status tracking (traceability)
Time-related analyses for validation documentation or running processes
Detailed reports incl. visualization to identify trends, risks, opportunities or frequencies
System-supported monitoring of deadlines / validity
Role-specific dashboards visualize all relevant information and key figures in an aggregated and clear manner
Display of all validation documents in their respective status
All templates available
These include Validation Report, User Requirements Specification (URS), Functional Specification (FS), Risk Analysis (RA), Part11 Analysis, Design Specification (DS), Installation Qualification Plan + Report (IQ), Operation Qualification Plan + Test Case + Protocol (OQ), Performance Qualification Plan + Test Case + Protocol (PQ), Validation Report or SOP`s.
Management and publication (DMS)
All validation documents are managed in an audit-proof manner. The powerful workflow engine including electronic signature (21 CFR Part 11 compliant) enables precise distribution of tasks and information. Systematic procedures for invalidation, invalidation, validity extension, reactivation, archiving or controlled printing are also available.
Multisite concept
Whether short-term for a project or longer-term initially in a department or at a site, the VxP can be rolled out quickly and easily across companies, countries or the entire company. The Validation Platform grows dynamically along the requirements, so that in the final stage a central platform for all worldwide validation activities is created.
Simply get started
VxP is available immediately after registration. No project is required for implementation and validation. No installation, no integration or training. Any validation/qualification documentation but also "training documentation" is included.
Simply apply/ use
Great attention is paid to the user experience. Authors and readers quickly find their way around and do not need any training. the modern design and attractive user interface ensure intuitive work. eTutorials and quick guides provide immediate help if the solution is not so intuitive after all.
No vendor lock-in
If you are no longer satisfied with VxP or would like to manage your validation documents internally again: No problem. We provide you with all included documents in MS Office and PDF format.
Compliance consistently in view
DHC VISION is specially designed for use in highly regulated industries. The solution fulfills the GxP guidelines and directives of the FDA, EMA, PIC/S or ICH, as well as 21 CFR Part 11, both technologically and technically (business processes). The Validation Package is available for validating the system. Consisting of the Validation Accelerators (complete documentation set for validation) and the Validation Services for adapting the documentation to your individual situation.
Insight into our customer relations
"The validation expertise of DHC and, last but not least, the recommendation and references of other companies in the chemical and pharmaceutical sectors were also decisive for our decision."
Compact information on all processes of the VxP | Validation Platform and the complete range of functions are available in the Validation Platform factsheet.
"*" indicates required fields
Training
The perfect and seamlessly integrable addition to SOP management. Digital processes set new standards in "Training Compliance".
Capa
Automated control of Corrective and Preventive Actions. No action will be forgotten until it is fully implemented.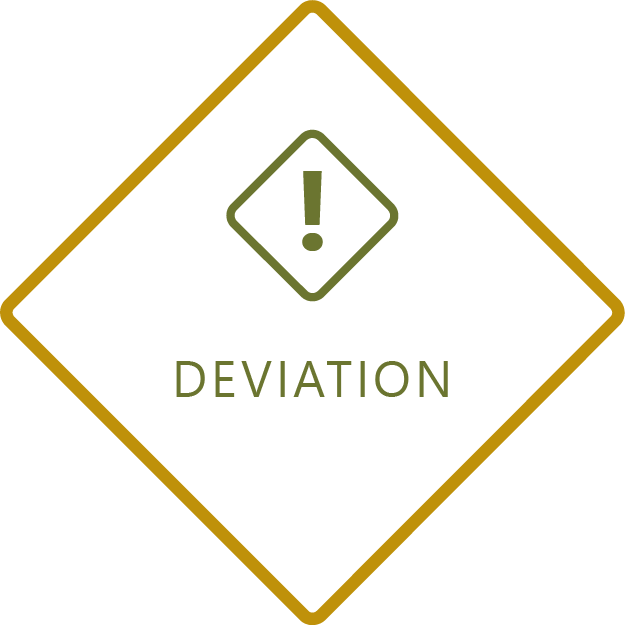 DEVIATION
Systematic and controlled documentation, analysis and resolution of non-conformancies to improve quality and compliance.
COMPLAINTS
Whether they com from customers, suppliers or internal processes – complaints are managed in a controlled manner. This is done with the highest degree of regulatory (process) security.
CHANGE
System processes for Change Control ensure precise management and communication of changes of any kind, from the beginning to the end.
AUDIT
Indispensable for an integrated management system. An entirely digital and user-friendly audit process. The ideal addition to the other quality modules.
Get an impression of this and other products or read what insights we have gained from research and development. Take advantage of our exclusive content such as white papers or study results on the digitization of quality and compliance processes. Put together your desired media easily and conveniently.
Worth knowing | News | Latest
Saarbrucken, January 2023: After two years of research and development work, the ramp-up phase for the data platform SmartVigilance is now...
read more
Computer system validation is one of the standard tasks in the life science industry for maintaining the required compliance (on the part...
read more
What is the Validation Platform (VxP)?
The validation platform is used by DHC VISION to manage the validation documentation. This is where the validation documents are created, edited and updated if necessary.
Each DHC VISION module has its own validation documentation, which consists of a "User Requirement Specification", "Functional Specification", a risk analysis and an "Operational Qualification". This documentation serves to prove that the system works according to the defined specifications.
How comprehensive is the validation documentation?
When installing DHC VISION in the GxP environment, it must first be precisely defined for which purpose DHC VISION is to be used.This results in the "user requirements specification", for example: "The release of a document is to be carried out according to the principle of dual control". Then it is defined which functions DHC VISION should contain; for example: "The release process contains an author, reviewer and releaser.To enable the 4-eyes principle, author and reviewer must not be the same person. The release of the document is done by a releaser." These are recorded in a "functional specification".
This results in processes that have to be tested within the scope of an "Operational Qualification" after installation. In this way, it can be proven that DHC VISION meets the customer requirements and that all specifications function correctly. Potentially occurring risks are recorded and assessed in a risk analysis.
For each process in DHC VISION that is relevant for GxP, there is a User Requirement Specification, a Functional Specification, an Operational Qualification and a Risk Analysis.
What advantage does this offer our customers?
Customer-specific validation documents can also be created in the validation platform when commissioned.The customer is involved in the documentation approval process, which ensures that the validation documentation is precisely tailored to the customer.If the customer wishes, DHC can also take over the validation tests.In the course of the acceptance of the tests, the customer is actively involved and thus receives a detailed overview of the validation status of the installed software.