Digital quality management for startups and young companies
Startups and young companies are subject to stricte compliance requirements as well. Compplex ISO standards and international regulations (EMA, FDA) must be observed. The VENTURES funding program supports the early adoption of a digital quality management system based on DHC VISION.
The VENTURES program supports startups and young companies in the early implementation of a digital quality management system. The basis for this is the integrated management system DHC VISION. The early use of the software and its close integration with research and development ensures a regulatory-compliant quality management system at every stage of the innovation and startup cycle.
VENTURES consists of two building blocks: DHC VISION eDMS focuses on regulatory compliant document/SOP management and supports ensuing digital training processes. DHC VISION eQMS covers the controlled processes in the areas of deviations, measures, CAPAs, complaints and change control. DHC VISION eDMS and DHC VISION eQMS use a common database; the functional scope is defined by activated software modules.
DHC VISION is offered as a cloud-based solution (Microsoft Azure Cloud). All services for software maintenance, support and system operation are covered by an annual service fee. Documentation for system validation ("Validation Accelerators") and detailed instructions software use ("Quick Guides") are provided.
Document management and training
Secure creation, review and approval of all documents
Standardization through document templates and workflows
Electronic signatures according to 21 CFR Part 11
Status management for documents
Target group-specific distribution of new/changed documents
Consistent change and version history
Assignment of relevant training content via training areas and training profiles
Automatic creation of skillsets per training profile
Differentiated, interactive tests to check comprehension
Comprehensive reports and dashboards for documents and trainings
Controlled processes
End-to-end automation of the entire lifecycle of deviations, CAPAs, complaints, and changes  
Precise control of deviations, changes, etc. via pre-configured best-practice workflows 
Multi-level release and approval procedures
Permanent traceability and control of changes or measures
Clear presentation of tasks and activities 
Role-specific dashboards for all quality processes
Real-time information on all quality-relevant aspects 
Electronic signatures and detailed audit trails according to 21 CFR Part 11
Notifications, reminders, and escalations for tasks, deadlines, and time limits
Dashboards with drill-down visualization of running and completed processes
No Licence
With VENTURES, startups and young companies pay no license fee. The software and the complete validation documentation are provided free of charge. Special conditions apply to services for software maintenance and support; operating costs for the cloud infrastructure are attractive. Thus, the financial risk for startups when introducing a professional and future-proof digital solution is limited..
Out of the box
With VENTURES, DHC VISION is available as a standard solution preconfigured according to best practices. All GxP-relevant processes and workflows can be used immediately; templates make it easier to get started. The chapter structure of relevant standards (DIN EN ISO 13485, DIN EN ISO 9001, etc.) is part of the solution. And detailed step-by-step instructions replace time-consuming training courses. If, over time, adaptations to company-specific requirements become necessary – no problem: Almost unlimited options for system configuration are available.
Growing in the cloud
VENTURES brings digital quality and compliance management to the cloud; each startup uses its own system there. This means independence and freedom: there is no need for a separate IT infrastructure; the solution can be further developed and adapted at any time as business growth requires.
Compliant
DHC VISION is a configurable standard software according to GAMP® software category 4. Electronic signatures and electronic records compliant with 21 CFR Part 11 are available. Methodologically, the solution is aligned with the V-model according to GAMP®; it meets the requirements for IT compliance as defined by EMA and FDA as well as by other standards such as ISO 13485. And it is quickly validated as the complete validation documentation ("Validation Accelerators") is provided as well.
Validation and compliance consistently in view
DHC VISION is specially designed for use in highly regulated industries. The solution fulfills GxP guidelines and directives of the FDA, EMA, PIC/S or ICH, as well as 21 CFR Part 11, for both technology and business processes. The Validation Package is available for system validation; it consists of "Validation Accelerators" (complete documentation set for validation) and Validation Services for adapting the documentation to a specific system configuration.
Insight into our customer relations
"We wanted to get into digital QM processes early. The fact that we can use DHC VISION in the cloud saves us a lot of work. And we have done very well with the VENTURES model so far."
Angelina Scheck 
4TEEN4 Pharmaceuticals 
"The requirements in our industry are high and they are not expected to become any less complex in the future. In addition, digitization will not stop at the GxP environment and digitized quality management systems will become inevitable sooner or later. For us as a young and innovative company, conventional forms of management are therefore absolutely out of the question already today."
Dr. Edgar Janunts, Lorenz Nicolay 
AkknaTek GmbH 
"We work according to GMP standards and need a reliable QM system for this. Actually, this can only be done digitally. And that's why we decided on DHC VISION some time ago. We not only got a software, but also a solid partner."
Andreas Sticher, M.Sc. 
Ticeba GmbH 
All processes of the VENTURES program and the complete range of functions are summarized in the DHC VISION VENTURES factsheet.
"*" indicates required fields
SOP Control
The optimal solution for digital management and control of your specification documentation. Secure, controlled, traceable and compliant (including 21 CFR Part 11).
Training
The perfect and seamlessly integrable addition to SOP management. Digital processes set new standards in "Training Compliance".
Capa
Automated control of Corrective and Preventive Actions. No action will be forgotten until it is fully implemented.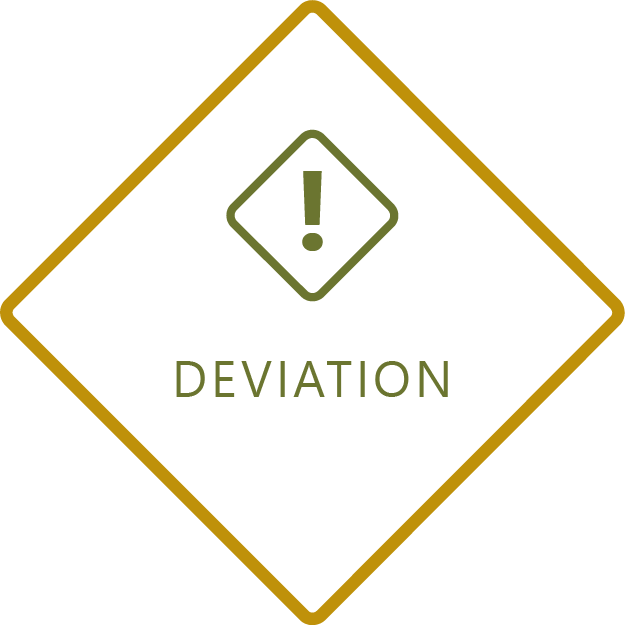 DEVIATION
Systematic and controlled documentation, analysis and resolution of non-conformancies to improve quality and compliance.
COMPLAINTS
Whether they com from customers, suppliers or internal processes – complaints are managed in a controlled manner. This is done with the highest degree of regulatory (process) security.
CHANGE
System processes for Change Control ensure precise management and communication of changes of any kind, from the beginning to the end.
Get an impression of this and other products or read what insights we have gained from research and development. Take advantage of our exclusive content such as white papers or study results on the digitization of quality and compliance processes. Put together your desired media easily and conveniently.
Worth knowing | News | Latest
RegTech Insights: Medical device manufacturers have high hopes for artificial intelligence in post-market surveillance Artificial...
read more