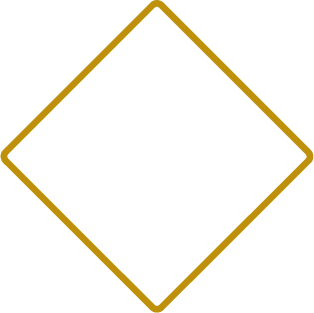 COMPLAINT MANAGEMENT
Complaints – Opportunities for continuous improvement
With the COMPLAINT processes in DHC VISION, complaints, whether from customers, suppliers or of an internal nature, are managed in a controlled manner. User-friendly from recording to formal closure, DHC VISION also offers the highest level of regulatory (process) security. "Efficient Quality" – this is what business intelligence functions and interactive data analytics scenarios stand for.
Complaints damage customer satisfaction and reputation. In an emergency, they can have a threatening impact on the company. However, if handled correctly, they also have positive effects: They prompt the optimization of processes to improve product quality, as organizations can learn from mistakes. Processes quickly become complex and non-transparent: A high number of people involved; reporting requirements; close integration with other processes such as CAPA or CHANGE management; or the dependencies on the resulting "long-term measures" – all this contributes to high process complexity. Hence, the entire handling process of each complaint must be safe and compliant at all times and the life cycle be traceable at all times.
DHC VISION offers a variety of methods for recording complaints, identifying their causes and errors, resolving them, and eliminating them for the future. Best practice workflows guide complaints and associated CAPAs through the enterprise in a targeted, controlled manner. Interactive data analytics scenarios enable detailed diagnostics; role-specific dashboards for management provide clear representations of real-time information relevant to decision-making. Electronic signatures and audit trails ensure Part 11 compliance. Standardized interfaces are available for exchanging relevant data (materials, products, batches, suppliers, customers, etc.) with third-party systems (e.g. ERP). In combination with other modules for CAPA, deviation, change or audit management, seamless processes are created without media breaks and redundancies.
Digital complaint processes
Target group-specific management of complaints through pre-configured best-practice workflows
RPA: process (and workflow) automation of repetitive, formerly manual, time-consuming or error-prone tasks in the entire lifecycle of complaints
Simple, fast, anonymous, and accessible complaint reporting
Intuitive and customizable input dialogs / templates
Upload of necessary or supplementary attachments such as documents, images, etc. directly to the process
Involvement of all relevant persons in the handling process
Cross-departmental and cross-divisional control of tasks and statements
Seamless integration of further quality processes such as deviations, change control, audits, etc.
Tracking, Reporting, Monitoring, Search 
Permanent traceability and control of all complaints or measures
Workflow monitoring with visualization of status
Role-specific, personalized dashboards on relevant complaints and measures
Comprehensive target group-specific (management) reports with role-specific dashboards, KPIs and decision-relevant real-time information, incl. a variety of filters and selection parameters, export option to BI systems through so-called datamarts.
Drill-down visualization of ongoing and completed complaint processes
Evaluations for timely identification of potentials, trends, frequencies or risks
Time-related analyses of ongoing measures with visualization of throughput times and adherence to schedules as well as a variety of other qualitative aspects such as criticality and degree of effectiveness
High-performance, context-sensitive, (full-text) searches with filters
Regulatory compliance and gapless traceability 
Audit-proof management of all information and documents
Complete traceability and control via audit trails, version control, deadlines or formal changes
Fulfillment of GxP requirements and assurance of FDA and ISO compliance
Electronic signatures and detailed audit trails ensure compliance with 21 CFR Part 11
Notification management: Notifications, reminders and escalations in the event of delegated tasks, deadlines, time limits or threshold violations
Compact information on all processes related to controlled documents and the complete range of functions are available in the factsheet on DHC VISION COMPLAINT Management.
"*" indicates required fields
Insight into our customer relations
"The decision was made in favor of DHC VISION because we were convinced by the compactness of the system and the synergy potential of the integrated quality management solution. Decisive for our decision were also the validation expertise of DHC and last but not least the recommendation and references of other companies in the chemical and pharmaceutical sector."
Capture and processing
Consistent process support over the entire life cycle of quality incidents
Flexible design of the filing structure according to any criteria (time periods, triggers, objects, organizational units, processes, etc.)
Simple entry of complaints via intuitive web dialogue
Configurable complaint types
Use of templates along the entire complaint handling process
User-centric provision of task dialogues, entry masks and forms
Pre-configured attribute set for complaints, phases of complaint handling, measures
Description of complaints with additional information such as date of occurrence, subject of complaint (also in text form), complaining customer, reporting person, responsible person, criticality of complaint
Pre-defined yet configurable best practice workflows for targeted control, forwarding, approval, provision, notification and escalation of complaints, related information/documents and initiated actions
Easy definition of the team and responsible persons as well as flexible scheduling and deadline setting
Linking to external information or documents
Capture of additional information and notes
Notifications of upcoming deadlines, analyses, deadlines, tasks or when threshold values are exceeded
Processes and methods adaptable to industry-specific requirements
Upload any information and media files (photos, scans, e-mails, etc) for detailed description of complaint reasons
Flexible defect and root cause analysis depending on the company, customer or risk classification
Use of error and cause catalogs to accelerate analysis and identification
Use of flexible catalogs of measures to provide the best possible support for recurring measures or to increase efficiency when initiating measures (use of historical experience)
System-supported effectiveness testing and evaluation of complaints and initiated measures
8D Report and Integration
Generation and use of an 8D report along the complaint process
Easy customization of the 8D template
Possibility to store and generate company-specific reports tailored to actual requirements
Medium for communication of complaint status/progress with customers or suppliers
Permanent intervention in ongoing processes to correct set dates, deadlines or persons/groups involved
Seamless integration into CAPA/action management, document or change management as well as central master data management for the implementation of fully traceable, compliant processes
Clear presentation and fast status tracking of all initiated measures
Accessibility also for third parties such as customers or suppliers
Integration framework with predefined interfaces for connecting operational (third-party) systems such as ERP or CRM systems
Monitoring and search
Status reports and life cycle evaluations with comprehensive selection parameters
Time-related analyses of ongoing complaints and quality anomalies with graphical display of status, quantities, triggers, affected "products", errors, frequencies, throughput times (also per workflow step), adherence to deadlines, costs, efficiency or implementation risks
Extensive functions, reports and filters for status tracking and tracking of running processes and deadlines
Excel export
Context-sensitive, high-performance (full-text) search with comprehensive filters and selection parameters
Workflow monitoring, incl. traffic lights for status visualization
Notification when set limits are reached and/or exceeded
Events, notifications, communication
Notification Event Modeling Framework for automated, accurate and timely notification of people, roles/groups or systems about the status value of definable events such as date, threshold, metric, new document versions.
Flexible and appealing design of notifications (including HTML); also multilingual, to different recipient systems (email, social media, mobile gadgets etc.
Rules and communication by creating messages along role-based interests and views (user view, organizational view, compliance view).
All notifications are subject to an audit trail
Full traceability of who was informed about what, when, with what content
Analytics and Business Intelligence
Interactive data analytics complaint management assessment:

Overviews of complaints related to ingredients, batches, manufacturers/suppliers etc.
Occurrence of events over time and comparisions, e.g., of severity levels, according to time periods
Drill-downs to product level
Visualization of number of affected products, batches, ingredients, suppliers, etc.

Provision of a datamart (data pool) for import and use in Business Intelligence (BI) systems
Role-specific management dashboards with clear visualization of relevant real-time information

Number of complaints and breakdown by priority and status
Visualization of the remaining time of complaints and the remaining time of measures with a 45-day forecast showing status and overdues
Number of immediate actions, number of corrective actions, number of preventive actions
Breakdown and number of complaints with status "open", "in implementation" and "for effectiveness check".
Drill-down to complaint level with status information on measures, documents, responsibilities; display of trigger, workflow status, priority and due date
Navigation to the level of individual tasks with status information (triggering object, affected object, task type, responsibilities)
Clear display of all tasks (according to selection parameter) with task attributes or properties, risk, evaluation, workflow status and completion date
Access to activities or workflow tasks
Direct access to specific actions or complaints with a view of information such as sub-actions, additional information, triggering objects, affected objects or the graphical action life cycle with PLAN/ACTUAL comparison
Compliance and security
Controlled complaint management with fully traceable, systematized processes
Use of electronic signatures and audit trails for compliance with 21 CFR Part 11 and Annex 11
GxP-compliant implementation including standard validation templates and methodology
Compliance with regulatory requirements
Easy configuration (compliance with GAMP® software category 4)
Reminders and escalation mechanisms
Automated e-mail dispatch with sufficient interval to upcoming deadlines or due dates
Audit-proof storage of information and data
Flexible authorization concept to ensure the highest security standards
Easy web-based and worldwide access, also via mobile devices
Comprehensive master data management for processes, organizational units, IT systems, products, machines, projects, buildings, etc. or for setting up error or cause catalogs
Multisite and Multilanguage
Intelligent client concept for mapping international group structures
Realization of group-wide, harmonized complaint management
Clear management of complaints activities across the board and global or site-specific catalogs of errors, causes and measures
Language packages for international use; standard scope of delivery: DE and EN
Tools for software interface translation to all Unicode languages
Easy switching between languages
Validation and compliance consistently in view
DHC VISION is specially designed for use in highly regulated industries. The solution fulfills GxP guidelines and directives of the FDA, EMA, PIC/S or ICH, as well as 21 CFR Part 11, for both technology and business processes. The Validation Package is available for system validation; it consists of "Validation Accelerators" (complete documentation set for validation) and Validation Services for adapting the documentation to a specific system configuration.
SOP CONTROL
The optimal solution for digital management and control of your specification documentation. Secure, controlled, traceable and compliant (including 21 CFR Part 11).
TRAINING
The perfect and seamlessly integrable addition to SOP management. Digital processes set new standards in "Training Compliance".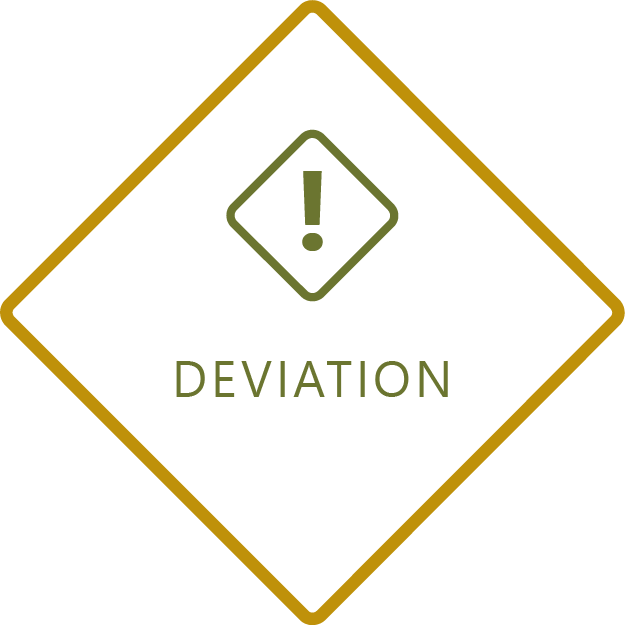 DEVIATION
Systematic and controlled documentation, analysis and resolution of non-conformancies to improve quality and compliance.
AUDIT
Indispensable for an integrated management system. An entirely digital and user-friendly audit process. The ideal addition to the other quality modules.
Get an impression of this and other products or read what insights we have gained from research and development. Take advantage of our exclusive content such as white papers or study results on the digitization of quality and compliance processes. Put together your desired media easily and conveniently.
Worth knowing | News | Latest
Everyone is familiar with them, but no one wants them - complaints are a burden for companies, but unfortunately they are part of...
read more
What is meant by "complaints"?
A complaint under 21 CFR Part 820.3 (b) means written, electronic, or oral communication that indicates deficiencies in the identity, quality, durability, reliability, safety, effectiveness, or performance of a product released for distribution. Complaints come from the outside; a pre-market product deficiency, by contrast, is a deviation. 
Whenever customers file complaints, they have to be taken seriously; complaints require further investigation. Complaint management is a center piece in quality assurance; the manufacturer's duty of care applies, as product defects impinge on customer satisfaction; they even may be a risk to patient safety and health.
And yet, if handled correctly complaints also may have a positive effect: They may contribute to optimizing product quality processes both on the supplier or customer side as well as on the manufacturer side and with regard to internal quality processes.
Is there also a digital solution for complaints management?
Manufacturers of medical devices, for example, must keep records of complaints. Procedures and standards must be defined for accepting, evaluating, and investigating complaints. A software system controls the entire handling process of each complaint in accordance with regulations in place and throughout the entire life cycle of a complaint; maximum traceability is expected. DHC VISION offers a wide range of methods and tools to record complaints, to identify their causes and errors, to take remedial action, and to avoid them in the future.
Of particular interest is the analysis of complaint data. In-depth investigations focus on the detection of trends; they also analyze the status quo and investigate underlying error and cause patterns.
What are the relevant requirements for complaint protocols under 21 CFR Part 820.198?
The investigation report should include the following items (eCFR: 21 CFR 820.198 — Complaint files.).
Name of the product
Date of receipt of the complaint
Identification number(s) and control number(s) of the product
Name, address, and telephone number of the person filing a complaint
Nature and details of the complaint
dates and results of the investigation
corrective action taken
responses, if any, to the person who reported the complaint.