CHANGE MANAGEMENT
Trust is good, digital change control is better
Changes to products or processes are commonplace for quality management. For GxP compliance, the proactive management of changes of various types is elementary. The change control processes in DHC VISION ensure precise control of changes – with maximum transparency and traceability. 
Change management is one of the central quality management processes – especially in FDA- or EMA-regulated companies. Regulatory innovations, compliance gaps, complaints, product improvements or modifications of the quality standard trigger the need for change measures. The change process often involves a high number of people and organizational units. At the same time, high regulatory requirements and standards have to be met. Without digital support, the control and coordination effort is immense. Generic activities within the change process are: Applying and planning a change, approving and implementing, testing its effectiveness, then proceeding to formal acceptance and completion of the process. However, there are significant differences and variations in the degrees of freedom in the change process and associated workflows. The frequency of changes, the number of change types, the company size and the industry are the main drivers of complexity. Hence, there is a large number of change process variants due to variations in change workflows.
DHC VISION offers a variety of preconfigured best practice workflows for the systematic control of any changes. Electronic signatures, detailed audit trails, reminder and escalation mechanisms as well as deputy regulations fully secure 21 CFR Part 11 compliance, among other things. Comprehensive reporting and real-time monitoring provide the best possible status overview. The exchange of relevant data (materials, products, batches, suppliers, customers, etc.) with third-party systems (e.g. ERP) is possible via standardized interfaces. The connectivity to other software components in DHC VISION is ensured as well.
Compact information on all processes related to controlled documents and the complete range of functions are available in the factsheet on DHC VISION CHANGE Management.
"*" indicates required fields
Digital change processes and workflows
Comprehensive change types: Processes, products, articles, materials, auxiliary materials, active substances, operating materials, batches, IT systems, etc.
Pre-defined attribute sets, e.g., object of change, reason for change, etc.
Use of change templates to leverage experience and accelerate change processes
Planning in terms of time, effort and costs
Prioritization of changes (multi-level) and categorization (standard to emergency)
Flexible determination of change teams and responsibilities with automated assignment of authorizations for further procedures
Multi-level impact analysis (customers, authorities, product quality, validation, qualification, approval, training, master data, etc.)
Multi-level approval procedures for changes
Analysis and documentation of the influence/impact in case of implementation or the consequences in case of rejection of the change implementation
Generation of a fully comprehensive change document with all information and results across all phases
Process automation in the change life cycle
RPA: Process (and workflow) automation of repetitive, previously manual, time-consuming or error-prone tasks.
Permanent traceability and control of all changes or actions.
Workflow monitoring with visualization of status
Notification management: notifications, reminders and escalations in case of transferred tasks, deadlines, time limits or threshold violations
Reporting, monitoring, search 
Comprehensive target group-specific (management) reports with role-specific dashboards, KPIs and decision-relevant real-time information with a variety of filters and selection parameters incl. export option to BI systems through so-called datamarts.
Drill down visualization of ongoing and completed change processes
High-performance, context-sensitive, filterable (full text) search
Insight into our customer relations
"Trust in the company and the acting persons, a target-oriented project methodology for the implementation and a powerful solution for the life science industry were the decisive criteria for Aenova to work with DHC Business Solutions."
Dr. Andreas König
Aenova Holding GmbH
Change life cycle and process
Transparent change process from elaboration, planning and approval/order placement to implementation and testing to formal acceptance of changes
Support of changes to processes, IT systems, machines, systems, equipment, products, articles/groups, materials, auxiliary materials, active ingredients, operating materials, batches, production series, packaging, documents
Digital mapping of the change process with the help of configurable workflows and stored forms that are automatically filled in by the system
Predefined attribute sets (free texts, selection, dynamic ranks) such as change object, documents to be changed, reason for change, etc.
Comprehensive description of tasks and necessary actions (control via workflow) as well as the corresponding tests
Analysis and documentation of the influence/impact of implementation or the consequences of non-implementation of the change
Planning in terms of time, effort and costs
Simple entry of all data via user-oriented web dialogs
Free determination of the file structure of change requests
Comprehensive master data management for assignment and description
Flexible determination of the team as well as the responsibilities with automated authorization assignment for the further procedure
Prioritization of changes (5 levels) and categorization (standard to emergency)
Possibility to assign separate authorization (read/change)
Approval by individuals, representatives of affected business units or departments, or a central (management) committee
Multi-level approval process
Upload of additional information and attachments (photos, scans, e-mails, etc.) or linking to external information or documents
Inclusion of all affected business units
Use of standard change catalogs to leverage previous experience and accelerate change processes
Involvement of external parties possible
Generation of a fully comprehensive change document with all information and results across all phases
Change Integration
Integration into the training management to set up necessary training directly from the change.
Combination with DHC VISION SOP Management significantly accelerates document control, approval and publication to the relevant target group.
Framework with interfaces for connecting operational or third-party systems such as ERP, LIMS, CAQ, MES, CRM, etc. or related quality processes
Seamless integration with other DHC VISION products for the implementation of closed processes on a uniform data basis:
CAPA Management
Deviation management
Complaint management
SOP Management (eDMS)
Training Management
Reporting, monitoring and search
Comprehensive change management reports and life cycle reports with a variety of filters/selection parameters and the option of exporting to Excel
Permanent, cross-departmental traceability of all changes or measures
Workflow monitoring with visualization of the status by traffic lights
Notifications, reminders and escalations for transferred tasks, important dates, deadlines or when threshold values are exceeded (notification management)
Visualization of ongoing and completed change processes incl. drilldown
High-performance and context-sensitive search (also in full text)
Integration of the search in the Explorer input bar
Events, notifications, communication
Notification Event Modeling Framework for automated, accurate and timely notification of people, roles/groups or systems about the status value of definable events such as date, threshold, metric, new document versions.
Flexible and appealing design of notifications (including HTML); also multilingual, to different recipient systems (email, social media, mobile gadgets etc.
Rules and communication by creating messages along role-based interests and views (user view, organizational view, compliance view).
All notifications are subject to an audit trail
Full traceability of who was informed about what, when, with what content
Change Intelligence
Time-related analyses of change runs with graphical display of key figures on the overall status, processing status, workflow status or the number of change requests, change category, priority or the degree of effectiveness, as well as with regard to adherence to deadlines and change objects
Provision of a so-called datamart; data pool for import and use in existing BI systems
Role-specific dashboard for management with clear representations of meaningful or decision-relevant real-time information
Compliance and security
Closed and stable change management system with fully traceable change documentation across all phases and areas
Electronic signatures and audit trails in accordance with 21 CFR Part 11 and Annex 11
Automated emailing with timely spacing of upcoming deadlines or due dates
Reminders and escalation mechanisms for (over) due tasks and actions
GxP-compliant implementation incl. standard validation templates and methodology
Easy configuration (GAMP® category 4)
Simplifies compliance to a wide range of norms and standards
Comprehensive authorization and access concept to ensure highest security standards
Web-based and mobile-enabled
Multisite and Multilinguality
Intelligent client concept for mapping international group structures
Establishment of a company-wide change management system
Clear management of global and site-specific standard change/measure catalogs or cross-site measures
Redundancy-free adaptation of globally specified information to local conditions
Language packages for international use; standard scope of delivery: DE and EN
Tools for translating the software interface into all unicode-capable languages
Validation and compliance consistently in view
DHC VISION is specially designed for use in highly regulated industries. The solution fulfills GxP guidelines and directives of the FDA, EMA, PIC/S or ICH, as well as 21 CFR Part 11, for both technology and business processes. The Validation Package is available for system validation; it consists of "Validation Accelerators" (complete documentation set for validation) and Validation Services for adapting the documentation to a specific system configuration.
SOP CONTROL
The optimal solution for digital management and control of your specification documentation. Secure, controlled, traceable and compliant (including 21 CFR Part 11).
TRAINING
The perfect and seamlessly integrable addition to SOP management. Digital processes set new standards in "Training Compliance".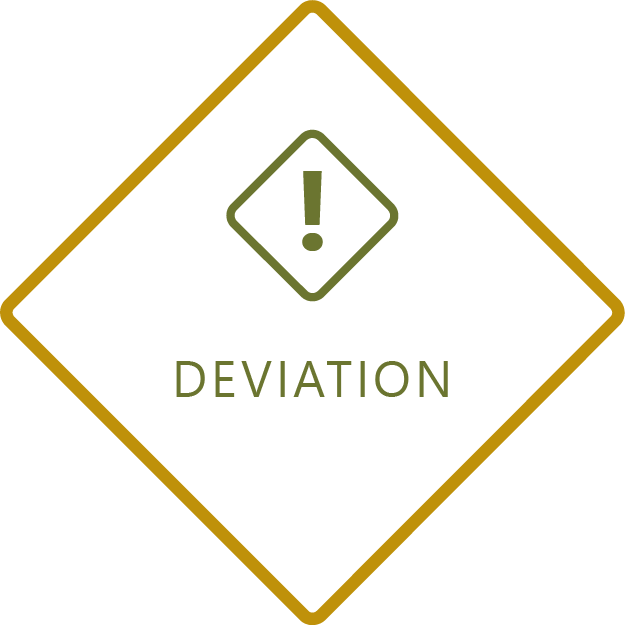 DEVIATION
Systematic and controlled documentation, analysis and resolution of non-conformancies to improve quality and compliance.
COMPLAINT
Whether they come from costumers, suppliers or internal processes – complaints are maneged in a controlled manner. This is done with the highest degree of regulatory (process) security.
Get an impression of this and other products or read what insights we have gained from research and development. Take advantage of our exclusive content such as white papers or study results on the digitization of quality and compliance processes. Put together your desired media easily and conveniently.
Worth knowing | News | Latest
Verla-Pharm Arzneimittel GmbH & Co. KG relies on the industry and solution expertise of DHC Business Solutions for the modernization...
read more
What is meant by "change management"?
In a general sense, the term "change management" refers to the need for organizations, organizational units, or departments to adapt to changing conditions. In this process, methods and measures are used to achieve the desired target state.
In the GxP-regulated environment, "change management" ensures that every change proposed, e.g., for a product, is appropriately defined, reviewed, and approved. In this context, change management is a key method for avoiding dangerous errors and for preventing consequential damage to consumers or patients.
What types of changes are there, and which are supported by our change management solution?
First of all, a distinction can be made between "normal" or standard changes on the one hand and emergency changes on the other. Standard changes refer to predefined or recurrent changes which are based on experience. Usually, they are pre-authorized and documented changes with a manageable risk and a successfully applied procedure. Emergency changes, by contrast, are to be implemented directly; they are usually based on previous highly critical deviations or incidents. An Emergency Change Advisory Board (ECAB) evaluates and authorizes these changes.
Furthermore, two types of changes can be differentiated, a general change (change requests of a functional nature) and an IT change (change requests of a technical nature).
DHC VISION supports a standardized process (workflow) for the systematic and controlled implementation of all changes. These can be change requests for products, processes, systems, IT applications or documents such as SOPs. A special workflow is provided for IT changes (e.g., "new software implementation") as the impact analysis, for instance, is carried out in a different way (e.g., impact on validation, training documentation…). This results in very broad and diverse application options. The standard workflows can be adapted to company-specific requirements by configuration. Regardless of the change object, all steps and activities are documented – from the change design to the technical and formal reviews, the impact analysis, the approval of a change, its implementation and the review of its effectiveness, and, finally, to the completion of the entire change process.
Why do companies need a digital software solution for change management?
Changes usually have an impact on processes and documents (SOPs, manufacturing instructions etc.). Many people and departments are involved in the design and implementation of a change; they may even be located in different buildings or sites. Without digital support, it is hard to handle complicated and cross-system processes. In addition, changes may be triggered by external factors, which are not within the reach of the company itself; it is important to react quickly to such changes.
The use of a holistic solution automates the entire process and ensures that all changes are managed in a targeted and traceable manner. Records are kept completely electronically. It is always possible to see who did what, when, where and how. Changes, releases, approvals, verifications – everything is logged. The change management software ensures full adherence to compliance requirements.
As a web-based system (in the cloud or on premise), DHC VISION ensures that employees are informed of changes in good time; they can work from wherever they are based. Other processes such as SOP management or eDMS (modification and training of standard operating procedures) or CAPA & Deviation and Complaint Management can be integrated to create seamless processes across system components.
Is there a connection between the change processes and other processes in DHC VISION?
Change Management is closely integrated with other eQMS processes in the DHC VISION product family. If new training requirements arise from a change process, these can be covered by the Training Management module; document control in the change process is based on the SOP Management system component (document management for controlled documents or standard documents); and deviations and measures can trigger more extensive change processes, which are then digitally supported in DHC VISION Change Management and on the basis of information from the upstream processes. In sum, there is seamless integration with the other DHC VISION products; closed processes can be implemented on a uniform data basis. Quality management, quality assurance, production or IT are closely interconnected.