AUDIT MANAGEMENT
Audits – Indispensable for an Integrated Management System
The audit process in DHC VISION ranges from planning and follow-up actions to the elimination of deviations and non-conformities. Findings and associated measures are reliably controlled. User-friendly and with an appealing design, DHC VISION provides maximum support and complete transparency to the company management, auditors, audited areas or involved persons.
Audits are the guardrails for an effective management system. This is the only way to identify weaknesses and implement improvements. The AUDIT Management Solution is the ideal complement for establishing an integrated management system. Through the seamless integration of further quality processes, all necessary information – e.g., processes and their procedures, instructions or information on products or organizational units – are directly available to the auditors and persons involved.
Regardless of the industry and company size, DHC VISION supports all audit management phases – from the planning of audit criteria and creation of the audit program (scheme), to the preparation, execution, documentation and assessment of audits as well as the definition and tracking of resulting follow-up actions, such as corrective and preventive measures. Based on applicable standards, norms or regulations, DHC VISION provides all functions and processes for internal and external audits for convenient control. The spectrum of audit types is diverse: process, product, system audit; customer, supplier, surveillance audit; repeat audit and third party audit or GxP audit. All steps in the audit process are automated by the workflow engine. Comprehensive reports, point-in-time analyses, ad hoc and progress reports are available for planning or monitoring and follow-up. Data analytics and business intelligence functions round off the solution with interactive analysis scenarios.
Audit planning and preparation
Flexible design of audit areas and definition of responsibilities and auditors
Automatic creation of audit plans per area
Creation of audits (name, scope, target, type, team, lead auditor, basis, rough planning on site, etc.)
Automated creation of audits according to defined cycles or based on recommended follow-up audits
Creation of various audit types (processes, systems, products, projects) and audit types (customer, supplier, internal, certification, third party, supervisory authorities, ad-hoc, IT)
Simple rough planning for audit creation with subsequent detailed planning of the individual audit phases from planning to completion
Rules for audit cycle, recurrences, reminders and escalation
Generation of an annual program
Determination of the procedure along checklists and templates
Description of audit objectives and audit announcement
Audit planning and preparation
Implementation according to the defined procedure (checklist, templates)
Recording of recommendations, observations or findings including assignment of measures
Addition or linking of audit-relevant information
Pre-defined multi-level evaluation of the audit and findings including assignment of responsibilities
Definable evaluation methodology of the entire audit
Automated creation of the audit report
Comments on findings to coordinate the further course of action
Submission of recommendation and rough scheduling of a follow-up audit
Follow-up, Tracking, and Reporting
Status management for audits, findings, and actions
Deviation analysis to optimize audit planning
Digital processes and workflows to manage documents and reports
Comprehensive, target group-specific (management) reports with role-specific dashboards, KPIs and decision-relevant real-time information with a variety of filters and selection parameters, incl. export option to BI systems through so-called datamarts
Drill down visualization of ongoing and completed audit processes
Evaluations for timely identification of potentials, trends, frequencies or risks
High-performance, context-sensitive, filterable (full text) search
Compact information on all processes related to audits and the complete range of functions are available in the factsheet on DHC VISION AUDIT Management factsheet.
"*" indicates required fields
Master data and templates
Comprehensive master data management for recording processes, organizational units, IT systems, products, machines, projects, buildings, etc.
Use of templates for the entire audit documentation (plan, announcement, checklist, self-assessment, report, etc.)
Recording of internal and external auditors
Creation of flexible and reusable question catalogs or checklists with freely definable audit questions and question groups
Automatic generation of the catalog structure into an explorer tree structure and the checklist into MS Excel
Templates of standard-based question catalogs
Documentation of central guidelines, programs as well as assessment procedures
Automatic generation and assignment of a self-assessment to the checklist
Management of regulations, guidelines, laws or standards
Audit planning and scheduling
Flexible design of audit areas and definition of responsibilities and auditors
Automatic creation of audit plans per area for the current year and the following year (periodic action)
Manual creation of audits with information such as name, scope, target, type, team, lead auditor, basis, rough planning or location
Automated creation of audits according to defined cycles or based on recommended follow-up audits with standard basic data
Support of a wide range of audit types (process audit, system audit, product audit, project audit) and audit types (customer, supplier, internal, certification, third party, regulatory, ad-hoc, IT)
Transfer of all audits to the respective audit plan for easy scheduling and resource planning
Central planning of all audits via audit plan or individual audit planning
Simple rough planning when creating an audit with subsequent detailed planning of the individual audit phases from planning to completion
Integration of Microsoft Office applications (Word, Excel, Outlook)
Notification of defined audit participants by mail and in the personal taskbox
Audit cycle rules, iterations, reminders and escalation
Graphical audit planning and workflow status management
Generation of an annual audit program to support annual planning or specification of planned activities
Audit preparation
Definition of the procedure based on three options: Standard checklist, new checklist, without checklist.
Definition of the concrete scope or classification of the relevance of possible questions
Individualization of the checklists (MS Excel integration)
Determining whether a self-assessment should be carried out (excerpt of the checklist and automatically generated)
Writing of the agenda and description of the audit objectives
Forwarding (by mail, as file or as printout) of the generated audit announcement, incl. Task, and for self-assessment, if applicable
Intuitive response/self-assessment by the audited area using MS Excel (offline or online)
Audit implementation
Use of an intuitive web front-end and familiar applications such as MS Word or MS Excel
Automatic provision of any self-assessment results
Execution according to defined procedure based on checklist or interview sheet (Check Out/ Check In functionality)
Recording of recommendations, observations or findings:

Automatic transfer, incl. attributes, by answering the checklist and/ or
Manual entry directly in DHC VISION (incl. assignment to audit questions or in the case of "question-independent" findings resp. for audits without checklist)
assignment of measures

Simple filing or linking of additional information (mails, scans, presentations, documents, images, etc.)
Predefined three-level assessment of the audit ("OK", "partially OK" or "not OK")
Multi-level evaluation of findings ("highly critical" to "not relevant")
Assignment of responsibilities
Audit closure / completion
Automated creation of the audit report and finalization via MS Word
Workflow-supported comments on findings for coordination of the further course of action with regard to findings
Konfigurable evaluation methodology for the entire audit ("successful", "successful with conditions", "not successful")
Submission of recommendations and rough scheduling of a follow-up audit (created automatically and in time for planning)
Digital processes for managing documents and reports (creation, review, approval, publication)
Predefined workflows for systematic and traceable processing of measures
Flexible scheduling or assignment of deadlines for processing measures and achieving goals
Status management for audits, findings and measures
Version management for documents and reports
Distribution of tasks in the personal DHC VISION taskbox (worklist) as well as by mail
Reminder and escalation mechanisms for timely task completion
Absence and deputy regulations
Electronic signatures (compliant with 21 CFR Part 11)
Follow Up, Tracking and Reporting
Progress reports on the processing status with clear identification of implementation deadlines
Day-by-day plan/actual deviation analysis to optimize audit planning with display in convenient calendar view
Various reports and ad hoc reports with data filters for tracking recommendations or audit findings, measures, audits and documents
Generated audit year reports with all audit results and open findings, findings or deviations of the year
Time-related analysis with visualization of the distribution among audit types, audit objects, monthly distribution, current status as well as the final assessment of the audits with regard to quality and adherence to deadlines
Uncomplicated and fast derivation of CAPAs (corrective or preventive actions)
Events, notifications, communication
Notification Event Modeling Framework for automated, accurate and timely notification of people, roles/groups or systems about the status value of definable events such as date, threshold, metric, new document versions.
Flexible and appealing design of notifications (including HTML); also multilingual, to different recipient systems (email, social media, mobile gadgets etc.
Rules and communication by creating messages along role-based interests and views (user view, organizational view, compliance view).
All notifications are subject to an audit trail
Full traceability of who was informed about what, when, with what content
Analytics and decision making
 
Comprehensive analytics capabilities for finalizing audit reports and annual reports resp. Für analyzing annual performance or audit results
Role-specific dashboard for executives with meaningful or decision-relevant management information:

Number of open audits and started audits by status ("in progress," "completed," "on hold")
Number of findings
Number of open actions according to their processing status ("in process", "completed")
Drill-down to the individual audit, action or finding with status information on planned dates (start/end), type, location/domain, sources
Direct access to and multi-perspective visualization of

Audits and their core information such as basic data (type, basis, year, subject), responsibilities, life cycle status, core documents (audit notification, audit report, findings and measures catalogs, checklists), findings, measures or predecessor audits, change history
Findings as well as their classification, audit in which a complaint was raised, concrete trigger, responsibilities, description, comments as well as assigned measures
Measures with basic data (measure type, priority, implementation risk and degree, trigger, subject), responsibilities, status and assessment for effectiveness review, life cycle, descriptions, objectives and additional information
Compliance
Compliance with common standards
Audit-proof filing and management of all objects
Complete change history for all information objects (audit trail)
Write-protection of already signed documents
Fine-grained authorization concept with predefined roles, profiles, user groups and authorizations for implementing the highest security requirements
Substitute regulation for the transfer of tasks, e.g., in the user is absent
Timely reminders before expiry of validity periods or deadlines and escalations when critical points in time are reached (definable per object type)
Activation and de-/re-activation of user accounts
21 CFR Part 11 compliance
Conformity with FDA and GxP guidelines
Validatable according to GAMP ® software category 4 (configured standard software)
Validation accelerators available
Multi-site and Multi-linguality
Intelligent client concept for mapping international group structures and audit areas

Clear management of global and site-specific audit areas and audits
Redundancy-free adaptation of globally specified information (e.g. checklists, guidelines) to local conditions

Multi-lingual (unicode-capable); standard scope of delivery: DE and EN
Easy switching between language versions
Insight into our customer relations
"The integrated DHC VISION solution for process, quality and audit management fully covers our management system requirements and we expect significant improvements in process documentation."
Bernd Kunert
Endress + Hauser Gruppe 
Validation and compliance consistently in view
DHC VISION is specially designed for use in highly regulated industries. The solution fulfills GxP guidelines and directives of the FDA, EMA, PIC/S or ICH, as well as 21 CFR Part 11, for both technology and business processes. The Validation Package is available for system validation; it consists of "Validation Accelerators" (complete documentation set for validation) and Validation Services for adapting the documentation to a specific system configuration.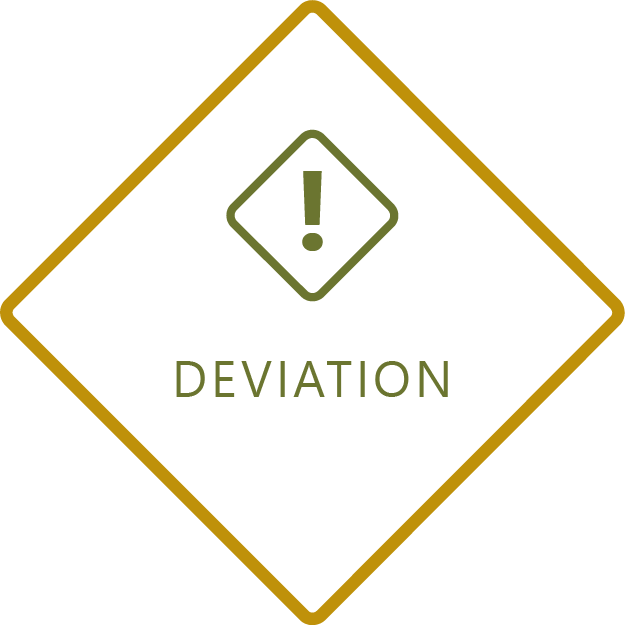 DEVIATION
Systematic and controlled documentation, analysis and resolution of non-conformancies to improve quality and compliance.
ISMS
One of the most advanced information security management systems on the market. The ISMS processes are fully digitized; they follow ISO27001 or the German BSI standard.
Get an impression of this and other products or read what insights we have gained from research and development. Take advantage of our exclusive content such as white papers or study results on the digitization of quality and compliance processes. Put together your desired media easily and conveniently.
Worth knowing | News | Latest
In order to introduce a group-wide standardized Quality Management Software the Aenova Group, one of the world's leading companies in the...
read more
More efficient management of business processes, documents and audits To standardize its process management activities, Endress+Hauser, a...
read more
What types of audits are there?
There are different audit types: process audit, product audit, system audit, customer audit, supplier audit, monitoring audit, repeat audit, third party audit, GxP audit. Based on applicable standards, norms or regulations, DHC VISION provides all functions and processes for internal and external audits for convenient control. All steps in the audit process are automated by the system's workflow engine.
What is meant by a "third-party audit"?
A "third-party audit" is conducted when a company wants to be certified according to a certain standard. The term "certification audit" is also used synonymously. Such audits may only be carried out by approved bodies, which are then also allowed to issue the desired certificate. Internal processes and systems are assessed; the degree of compliance with regulatory requirements is evaluated. Certification is reviewed and updated as part of regular surveillance audits or audits for recertification. Digital audit systems are also extremely helpful for third-party audits: the processes and associated documents can be viewed and checked in one place; automated processes support the tracking of audit results and the review of measures introduced.
Why do suppliers need to be audited?
According to current regulations, "outsourced processes" must also be included in a company's quality management. This is required, e.g., for medical technology by DIN EN ISO 13485:2016 in chapter 4.1.5; further relevant specifications are made by the EU GMP Guideline in part 1, chapter 7, the MDR Regulation (EU) 2017/745 in chapter 10 (9) d and the FDA-21 CFR in part 820, subpart 50. These specifications are intended to ensure that external partners – i.e., also suppliers – fulfill the regulatory requirements to which the company itself is subject.  Hence, suppliers must be qualified initially and on a regular basis. This can be done through supplier audits based on questionnaires, checklists or on-site visits.