Satisfied customers fill us with pride
Our customers include numerous hidden champions from all industries. This includes small or young start-ups to medium-sized businesses and global players. Yet they have one thing in common: The highest demand for their own quality. We are proud to be part of these success stories and to live up to the claim with passion.
Numerous companies from highly regulated industries such as pharmaceuticals, chemicals, medical technology, biotechnology, food, cosmetics, health care, but also from plant engineering, the financial sector or the service industry trust in our solutions and our knowledge gained over 25 years. As a matter of principle, we maintain a trusting and open relationship with our customers. We have been working successfully with them as partners for many years.
Get an insight into our long-standing cooperation with our customers.
"We wanted to get into digital QM processes early. The fact that we can use DHC VISION in the cloud saves us a lot of work. And we have done very well with the VENTURES model so far."
Angelina Scheck
4TEEN4 Pharmaceuticals
"Trust in the company and those acting, a goal-oriented project methodology for implementation and a powerful solution for the life science industry were the decisive criteria for Aenova to work with DHC Business Solutions."
Dr. Andreas König
Aenova Holding GmbH
"Following our digital transformation, we are now consistently relying on largely automated, digital SOP processes. Where SOPs were previously created, reviewed, approved and managed in a time-consuming manner – in some cases manually and paper-based – we are now achieving significant technical, professional and process-related advancements. We were convinced by the simple and high level of integration capability of the DHC VISION Cloud solution with the Air Liquide IT group standards and specifications. The operating scenario of DHC Business Solutions with Microsoft's German Cloud as a basis creates additional trust in terms of data sovereignty, information security and data protection."
Dr. Carsten Pilger
AIR LIQUIDE Medical
"The demands in our industry are high and are not expected to become less complex in the future. In addition, digitization will not stop at the GxP environment and digitized quality management systems will become inevitable sooner or later. For us as a young and innovative company, conventional forms of management are therefore already absolutely out of the question today. The software was introduced in parallel with day-to-day business. In the meantime, DHC VISION has been integrated into our everyday work and helps us to carry out our quality management system in practice."
Lorenz Nicolay
AkknaTek GmbH
"The decision was made to work with DHC Business Solutions because we were won over by the combination of comprehensive industry expertise, lean but powerful validation processes and the integrated DHC VISION software solution. These are real unique selling points of our new partner."
"From the digital transformation we have now initiated, we expect a quantum leap for quality management at the various locations of our group of companies."
Dr. Ottmar Wink und Rolf Knöpfler
WeylChem Innotec GmbH (formerly Allessa GmbH)
"In DHC Business Solutions, we found a company that combines process management, key performance indicators and real-time publishing in one system."
Lothar Schütz
Bayerische Versorgungskammer (Bavarian Pensions Chamber)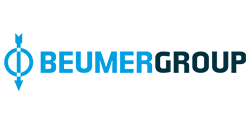 "Through DHC VISION, we can roll out our process management worldwide in a standardized way and still have the flexibility to take local specifics into account without much effort."
Thomas Schürmann
BEUMER Group
"The decision was made in favor of DHC VISION because we were convinced by the compactness of the system and the synergy potential of the integrated quality management solution. DHC's validation expertise and, last but not least, the recommendation and references of other companies in the chemical and pharmaceutical sectors were also decisive for our decision."
Maik Simon
Corden BioChem
"Embedded in the intranet of the DREWAG and ENSO group of companies, DHC VISION offers a group-wide tool for recording, coordinating, approving and documenting regulations. More transparency as well as shorter turnaround times are therefore achieved throughout the document lifecycle."
Jan Kretzschmar
Die Drewag – Stadtwerke Dresden GmbH
"By using DHC VISION, authors, reviewers, and releasers can now create, reconcile, and release regulations in a workflow-based manner. After approval by means of an electronic signature, the respective document is published in real time and then archived in a tamper-proof manner by means of a version and change history. Deadline functions are used to monitor the validity of the regulations and indicate any need for action. If you want to search by keyword, you can use the convenient full-text search."
Alexander Lehmann
ENSO Energie Sachsen Ost AG
"With DHC, we have selected what we consider to be the most experienced provider for the validation of the Fabasoft Cloud according to EU GxP Annex 11 and can now offer additional added value especially for pharmaceutical companies. The project was handled competently and smoothly."
Andreas Dangl
Fabasoft International Services GmbH / Business Unit Executive Cloud Service
"One of the reasons we chose DHC VISION is that it meets all current standards, while providing a high degree of flexibility for our specific requirements."
Gerti Boos
Hain Lifescience GmbH
"We are now focusing on digitization, which allows us to handle the more complex GxP requirements in a cost-neutral way.
This means that our growth is in value-added processes, not in G&A costs."
Thomas Dürre
ITM Isotopen Technologien München AG
"We now have significantly reduced turnaround times for GxP-related documents, less manual use of resources, more process efficiencies, and significantly reduced risks."
Alzbeta Krempova
ITG Isotope Technologies Garching GmbH
"With DHC VISION, we now have a consistent and digital database as well as automated workflows and document routing processes. This allows us to significantly reduce the effort required in quality management. And we are in a position to identify the acute areas of action and implement the corresponding measures in a much more targeted manner.
We were particularly convinced by the very good degree of functional coverage with our requirements, especially in conjunction with GxP compliance, the high level of user-friendliness and the appealing design of DHC VISION.
DHC's long-standing and broad validation expertise convinced us, as did the consistently positive recommendations from other companies in the chemical and pharmaceutical sectors that already use DHC VISION."
Manuela Stocker
ITG Isotope Technologies Garching GmbH
"When deciding to implement an ISMS, the decisive factor for us was DHC's coherent overall package, namely the rapid project implementation and short 'time to market', combined with optimum connectivity of the ISMS to upstream and downstream management systems. In this way, we were able to closely integrate information security and quality management in accordance with ISO 9001:2015, while at the same time taking the VDA guidelines into account. If the modern design and the user experience (UX) are also attractive, this leaves nothing to be desired with an excellent price/performance ratio. In particular, DHC VISION's dashboards with real-time data on assets, risks and potential damages, status of policies and the most important KPIs are extremely valuable. This also emphatically convinced the board of management. In short: We made the right decision."
Mats Conrad
Joh. Meier Werkzeugbau GmbH
"With DHC's ISMS software, we expect significantly shorter turnaround times in the release of ISMS-relevant documents / guidelines in the future, while at the same time ensuring security within the processes. We expect a noticeable reduction in the effort required for continuous maintenance and control of the ISMS, and associated lower compliance costs. What convinced us in our decision to introduce the DHC VISION ISMS was the direct relationship to our industry and size. The lean complete package was decisive for us: Standard software with short and fast implementation time (within one month from order to GoLive), consistency in the processes paired with the possibility of integration of further management systems into the ISMS. The transparent presentation of processes, guidelines or instructions as well as the intuitive search mechanisms have a positive effect on acceptance of the system among our colleagues and will increasingly keep them up with the topic of ISMS."
Thomas Gütermann
Keep GmbH
"For Südzucker AG, the high degree of fulfillment of the requirements as well as its user-friendliness were decisive factors in the selection of DHC VISION. In an initial project phase, the existing document management solution will be replaced by the DHC VISION Document & Training Manager. This applies both to group-wide documents and to documents for individual production sites. Südzucker AG expects the greatest benefit in the future from the central management of all documents and the tracking of measures in one system."
Dr. Thomas Lehmann
Südzucker AG
"Starting with Process Management, supplemented by the Document & Training Manager, we have a transparent management solution that supports organization helps bring out optimization points and specifically address tasks and requirements in document management."
Sascha Stiwizyus
ThyssenKrupp Rasselstein GmbH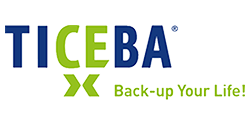 "We work according to GMP standards and need a reliable QM system for this. Actually, this can only be done digitally. And that is why we decided on DHC VISION some time ago. We not only got a software, but also a solid partner.""
Andreas Sticher, M.SC.
Ticeba GmbH
"We aim to standardize and further automate processes and also to intelligently exploit the potential of the diversity of data surrounding the individual production batch. For this we need a close integration of the DHC VISION eQMS with the ERP and MES system in use.
What DHC Business Solutions offers here is already convincing, even unique. We not only receive the software, but also the templates for a consistent validation documentation, which of course has to be checked by us, extended if necessary and finally released. With regard to validation, we receive competent advice from DHC; the consultants are familiar with the regulated environment and all know what they are talking about."
Christian Paunert
Verla-Pharm Arzneimittel
"We were looking for an integrated document, CAPA and process management tool for our Germany-wide branch network in order to digitise the creation, review, approval or training of our SOPs and processes, but also the application of our QM system. Among other things, this is connected with the goal of accelerating our processes and minimising risks. In addition to the beautiful design and the high level of user-friendliness, we were particularly convinced by the implementation concept and the validation expertise of DHC; in retrospect, this was also the case with the consultants during the implementation. DHC VISION has brought us significant steps forward in the field of our quality assurance."
Kerstin Blankenburg
VitalAire GmbH
Saarbrücken-based DHC Business Solutions supports the digitalization of quality and compliance management at 4TEEN4 Pharmaceuticals GmbH...
read more